Why use CRD Fuel Enhancer through your new Common Rail Diesel ?
Both Brid and I are regularly asked by customers "why use CRD Fuel Enhancer in new, or low kilometer common rail diesels?" Many owners already know the answer to this question, having experienced some very expensive problems. Here's a great example of two 2012 Holden Colorado 2.8L turbo diesel engines. Both were serviced according to the log book. One has used CRD since brand new. The other has never used CRD.
Let's compare throttle bodies:
This above photo was sent to us from a new customer, whose Colorado has 60,000km on the clock. As you can see there's heavy deposits. The inlet manifold will be fouled too, and it could be a $2000 fix, since it may be more economic to replace the manifold. The customer noticed that fuel economy had deteriorated a bit, and the engine just didn't seem to have the get up and go it used to. It could have become a lot worse from here with engine rattles, oil use, smoke and defaulting to limp mode all possible complications. All of a sudden you're told you're up for injectors or a new EGR valve. This second photo is of my Colorado's throttle body, at 120,000km. We asked one of our local mechanics (Future Automotive, Sumner Park) to take a look at, and the photo speaks for itself. They were pretty impressed to discover it was "As new" clean!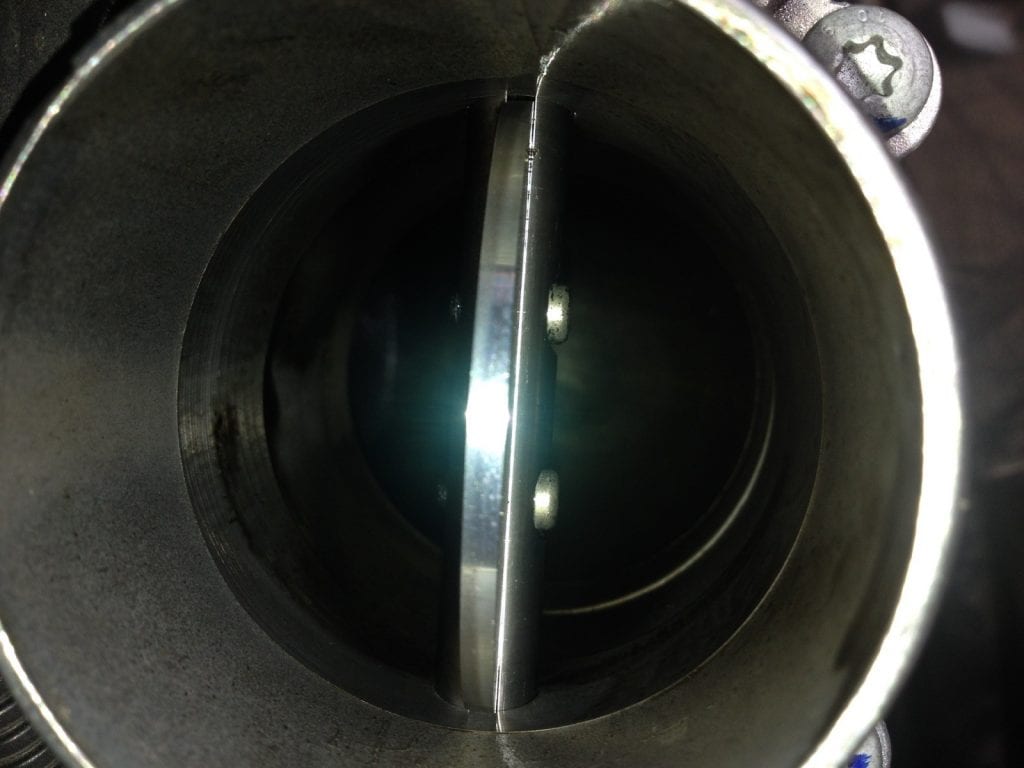 So when people ask us why they should bother with running a fuel additive  through a new vehicle the answer  is easy…  using CRD Fuel Enhancer regularly will give you the best possible chance of avoiding problems down the track. We hope you find this information useful. Click here for more customer success stories or give Brid or myself a call on +61 (7) 3376 6188. Jimmy Dever
Recommended fuel treatment to use in a Common Rail Diesel…