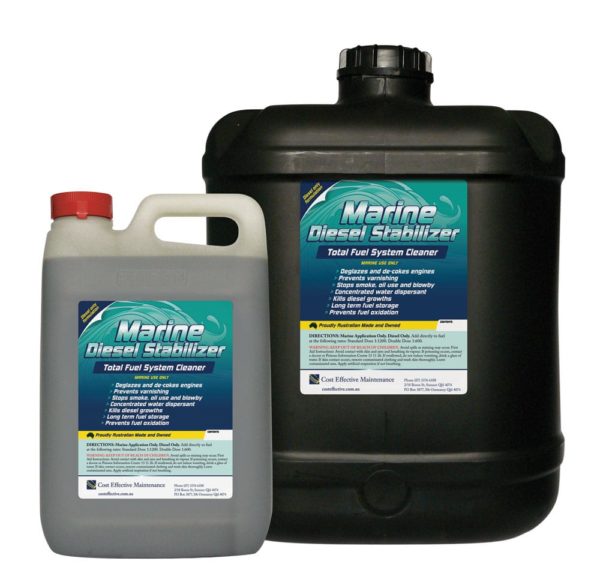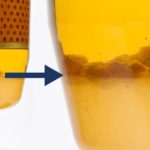 Marine Diesel Stabilizer
From $99.95 incl. GST
CEM's Marine Diesel Stabilizer is the perfect marine treatment for recovering aged diesel and prevent new diesel from degrading.
Marine fuel stabilizer "Kills" diesel bug outright and prevents re contamination. 
Prevents fuel oxidation and fouling deposits 
Protects against rust & corrosion. 
Lubricates and cleans injectors.
Removes carbon / glazing and reduces exhaust smoke. 
Concentrated detergents to disperse deposits.
Perfect for long term fuel storage.
Burns aged diesel cleanly 
Description
Reviews (0)
Testimonials
Dosage
MSDS
PRODUCT DOWNLOAD
Description
CEM's Marine Diesel Stabilizer 
Specifically designed and tested for marine applications.
Its concentrated treat, dosage rate keeps stored fuel fresh and preventing diesel from breaking down.  
Trying to avoid expensive repair / tank cleaning costs should be at the forefront of every boat owners mind. 
As most boat owners know water and diesel don't mix and can be recipe for disaster. 
CEM's Marine Diesel Stabilizer is a highly concentrated formula,  specifically designed to not only prevent diesel fuel growths from forming but will actively kill any biological grows that have formed in existing tanks…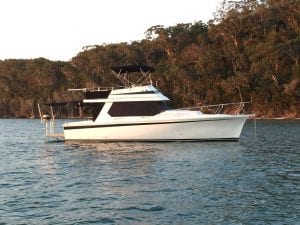 1991 Fairways 36 that had a huge fuel bug issue in both tanks. After getting a price for both tanks to be flushed, to get rid of the fuel bug and picking myself off the floor, I decided to add FTC to full tanks of fuel.
The FTC broke down the bug, and separated it from the fuel. This made it very easy to remove the bug contamination, by draining the bottom of the Racor primary filter approx. every 5 hours of running. By the second tank of fuel (with FTC) added there was very little to be drained and now it's completely clean.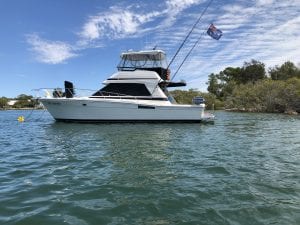 CAT 3116 I had a problem with my starboard engine(cat 3116)blowing smoke. I ran the FTC Decarbonizer through three tanks of fuel and it seems to have fixed the problem. Would recommend it to anyone great product.
Marine Diesel Stabilizer 
Standard Dosage :  1 Litre treats 1200 Liters of diesel.
1:1200 
Double Dose : 1 Ltr  treats 600 Ltrs Diesel
For badly contaminated tanks and  " Long Term " storage to prevent diesel oxidation. 
1:600
Click Here Marine Diesel Stabilizer —SDS  to view the Material Safety Data Sheet