Toyota injectors tested, values restored with CRD Fuel Enhancer
Toyota Troopy VDJ avoids $7000 Injector bill…with CRD Fuel Enhancer
Being quoted around the $7000 mark for a new set of injectors on a Toyota V8 can be a rude shock for most people. In most situations it's only 2 or 3 injectors causing all the trouble when in actual fact, usually they're not actually damaged, and don't need replacing!
In this situation, the owner of a 70 series Toyota Troopy with 155 000 Kms on the clock had his Toyota injectors tested at the local Toyota dealer. From the Toyota report it showed injectors 4 and 7 had high values and of course recommended the injectors be replaced.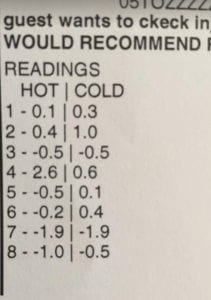 While doing some research on new injectors compared to reconditioned injectors, it was decided to look at the option of running a quality injector cleaner to try and address the problem before it got any worse.
After adding CRD Fuel Enhancer to every tank, the injectors didn't get any worse and injectors were retested after 15 000 Kms.
Both injectors showed great improvements and did not need to be replaced. The CRD Fuel Enhancer had removed any fouling deposits and restored the even spray pattern.
Toyota injectors tested after using CRD Fuel Enhancer…
Here are the actual readings taken before and after using CRD Fuel Enhancer, in the Toyota Landcruiser Troopy 2008 VDJ at 155,000 km:

When faced with the possibility of having to replace injectors it's always a good idea to see how serious the problems really is. In this case the Toyota Landcruiser Troopy VDJ injectors were restored to an acceptable level and even the dealership completing the testing was impressed. Injector values can be restored to as-new values after running CRD Fuel Enhancer.
For more information on other Toyota injectors tested give the team a call on +61 7 3376 6188
Recommended products to avoid replacing Toyota injectors: