Hilux D4D bad fuel Injector Problem
Like all new vehicle dealers, Knight's Toyota (Leongatha, VIC) service their customers vehicles, but these days, they do something a little different. After first using CEM's products to successfully address specific problems  in this case a Hilux D4D fuel injector problem . They realized that there was an opportunity to improve their customers' vehicle performance and driveability by incorporating some of CEM's products during routine servicing.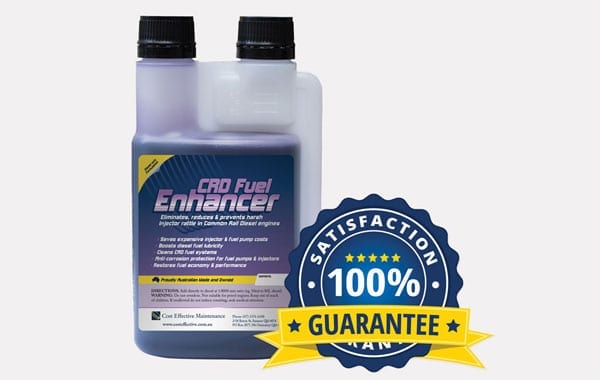 CRD Fuel Enhancer will help eliminate D4D Injector Problems. Satisfaction Guaranteed
Simply add CRD Fuel Enhancer to your diesel tank to restore problem injectors.
Delighted customers talk, and word of mouth (the cheapest form of advertising) has boosted business for Knight's Toyota.
Recently, a customer with a 2008 Hilux common rail diesel (CRD),  had a bad  fuel injector problem a severe injector rattle and  discussed his options with Knight's. Tristan Wilson of Knight's said the Hilux "was rattling, shaking and knocking a lot!" CRD injectors should have feedback values within -1 to +1. These ones were all off the scale…with readings -5 to +5. Since Knight's had already successfully eliminated CRD rattles in several vehicles with CEM's CRD Fuel Enhancer, the Hilux owner was willing to try it in lieu of new injectors at nearly $1000 each.
At the following service interval the Hilux (still using the CRD Fuel Enhancer), and one very happy owner, returned. The injectors were then retested. Injector feedback values recorded a perfect score…well within the -1 to +1 range.
After confirming a healthy fuel system again, and since the vehicle had accumulated 167,000kms, it was recommended to clean the engine of any build-up of sludge & gung with CEM's Flushing Oil Concentrate, and then follow up with their AW10 Antiwear in the new oil.
But first…a dyno test. And a healthy 97.6kW at the rear wheels.
An hour later, the engine flush and service with AW10 Antiwear treated engine oil was completed, the vehicle at operating temperature again, and on the dyno, ready for re-test. The result this time was 105.4kW, some 8% higher…merely from cleaning out deposits and optimizing engine lubrication! Knight's dyno is a useful tool and gets a fair bit of use. Tristan advised us, "From experience, brand new Hilux's we have put on the dyno are only making 70 to 85 KW at the rear wheels. So, the results of your products on a car that has done 160,000km are absolutely outstanding! We have never seen a stock Hilux make this much power!"
If you're close to Leongatha, Victoria, it'd be worth a visit to Knight's Toyota. If not, Cost Effective Maintenance can ship product to you efficiently anywhere in Australia.
Recommend products to fix Hilux D4D injector problems…