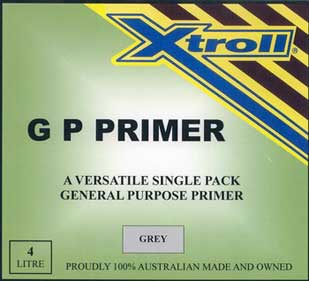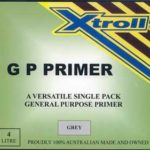 Xtroll GP Primer
From $69.95 incl. GST
Xtroll GP Primer is a single pack solvent based primer, which is a blend of Rust Conqueror and a quick drying alkyd primer for use on metal surfaces. Xtroll GP Primer is typically used on every type of clean metal surface or structure, for example: roofs, vehicles, towers, tanks, cranes, bridges etc. plus any other Rust Conqueror coated surface. Used in wharf areas when over coated with suitable top coats, for immersed steel and concrete structures in salt or fresh water situations.
For Australian customers only.
Description
Reviews (0)
MSDS
Description
Ideal for use over Rust Conqueror.
Anti corrosive in its own right.
Use as a low cost single product coating system on clean metals.
Easy to use, quick drying.
Use as a barrier coat for Rust Conqueror when high solvency, or 2 pack products need to be applied quickly.
Click Here to view the Material Safety Data Sheet