More Power and Acceleration 
We all know that power equals acceleration, so how do we generate more power without modifications?
Independent testing (Brisbane City Council's certified testing facility) has shown that CEM's Diesel Performance Pack has produced significantly faster acceleration times in a brand-new Isuzu DMax 4×4 ute.  Acceleration times were recorded  4.6% faster under testing conditions.
BCC is one of a handful of establishments authorized to conduct the DT80 Test, which is the Australian standard for measuring fuel efficiency, performance and emissions in diesel vehicles.
Enhancing combustion to produce more power
Enhancing the combustion process, so that the fuel burns faster and more completely is known to produce more power! FTC Decarbonizer and CRD Fuel Enhancer in the diesel fuel optimizes injector response and accuracy, improves fuel atomization and provides an enhanced fuel burn.
Reduce friction to increase power and acceleration
It's also recognized that 25% of the power generated in the combustion chamber is lost before it even makes it to the flywheel! And a further 10% is lost before it gets to the wheels!
Adding AW10 Antiwear to the engine, gearbox, transfer case and diffs reduces power losses through these components, so more of the power generated in the combustion chambers gets to the flywheel, and then more of that reaches the drive tyres.
Isolating data from the Zero to 80kph sprint component of the DT80 Test showed a marked performance improvement in power and acceleration …4.6% faster ZERO to 80kph times! Also, the distance taken to reach 80kph was shorted by 8.4%!  That's an improvement of over 1 second!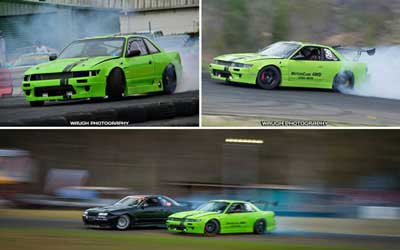 Ron Lange (from MotorCare 4WD) is a fastidious mechanic who specializes in Mitsubishi's.  Ron was keen to reduce operating temperatures through his engine and drive-train, as this would mean less wear and internal stresses. AW10 Antiwear proved itself, and he also attributes it to cutting 1 second from his lap time.
Hitting these performance milestones is achievable with our diesel (or petrol) Performance Packs
For more information give the team a call on +61 7 3376 6188
Recommended products for more power and acceleration…