Diesel Injector Testing
Your vehicle has done over 100 000 kms and you're being told that it's time to start looking at a new set of diesel injectors… But is this really the case? A lot of the time, unless you have had your diesel injectors tested and deemed faulty, then you're replacing them for no reason! 
Dirty or worn injectors will usually affect the performance of the vehicle. This performance loss won't be detected initially, but as further deposits build up, the following effects will become more noticeable:
Injector rattle
Exhaust smoke
Poor fuel economy
Worst case scenario engine failure… a cracked piston due to fuel hot spotting.
Diesel injector testing will save you thousands… 
Replacing injectors can be a very costly exercise. Before you go spending money having them cleaned or replaced, have your injectors tested to see how serious the problem really is as the injectors might just be dirty!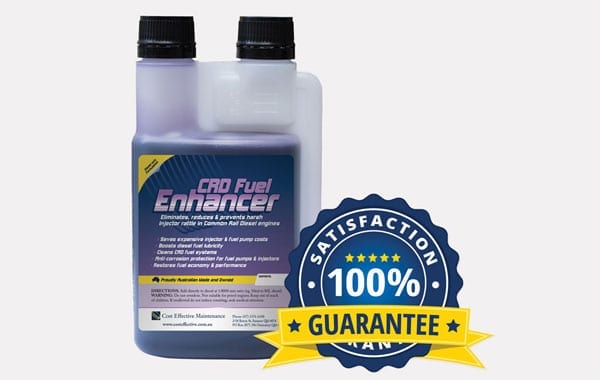 CRD Fuel Enhancer will help eliminate injector problems. Satisfaction guaranteed.
Simply add CRD Fuel Enhancer to your diesel tank to restore injector values.
Diagnostic injector testing will correctly analyze your injectors
In most of today's modern 4wd's diesel injectors can be tested quickly and accurately without having to remove them from the vehicle. At Cost Effective Maintenance we test diesel injectors with the Launch X-431 Pro 3. This diagnostic tool will accurately scan the injectors with a series of tests to analyze the injector feedback values.
If you have one or more poorly performing injectors, they'll be identified. Our experience to date is that 90% of these under performing injectors will just need cleaning, and this process is low cost. CRD Fuel Enhancer is a specially designed injector cleaner for your diesel.
Vehicles treated with this concentrated injector cleaner will show improved in-spec values, but if not, we can advise which injector(s) should be changed, saving you buying a full set of injectors.
Diagnostic report: Injector values tested
Test Vehicle: 2017 Model Isuzu D-Max; Odometer reading 128,000 kms
CRD Fuel Enhancer will clean your vehicles injectors. When added to the diesel the ultra-strong detergency and added lubricity will clean any built up deposits and restore an in-Spec spray pattern.
Free injector testing is availabe at our Brisbane location.
For more information on Diesel Injector Testing call the team at Cost Effective Maintenance +61 7 3376 6188
---
Recommended products to use after injector testing.