Ezypor Fuel Additive Dispenser
Using the Ezypor measuring device is the easiest and safest way to accurately measure out the FTC Decarbonizer when refueling …
For years customers have been asking for a simple user friendly way to measure out the FTC …. Over the years we tried different bottles, measuring cylinders, measuring containers and really none of these were all that successful in providing accurate, non spill dosages.
The "NEW" Heavy Duty EZYpor is the perfect fuel additive dispenser to use when adding FTC Decarbonizer to your fuel tank. It turns the squeezable FTC bottle into a measuring dispenser by simply screwing the Ezypor dispenser on the bottle.
Accurate and easy to use fuel additive dispenser 
The EZYPOR is RE-USABLE, which means it is not throw-away once the product is finished.
Simply screw it onto your bottle of FTC Decarbonizer 1 Ltr bottle for a no mess, no drip and more importantly a correctly measured dose! THE  FTC Ezypor has a child safe lid and can be left on the FTC container when in storage.
The POP-UP Spout stops drips and leaks
Dispenses up to 20ml each time
Non Leaking
Clean and fast repeatable dispensing action
Heavy duty new design 
Also, a non-return valve operates to prevent the liquid returning to the bottle as you up-end the bottle to dispense the additive. This allows you to only dispense the amount of additive that you've chosen, and no more. A very simple and easy to use device, no leaks, no drips, no dirty hands, no smells. Easy and convenient. The Ezypor is included in our value packs at no extra charge.
This Heavy Duty fuel additive dispenser has been specifically designed and manufactured to suit the FTC Decarbonizer.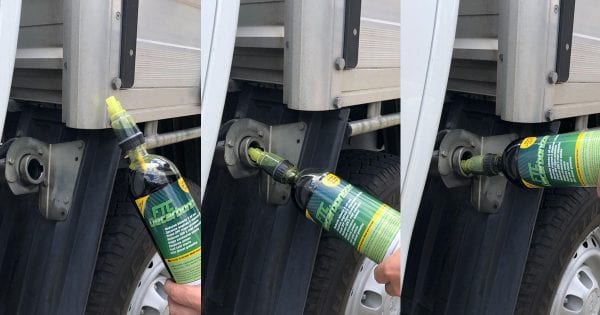 Recommended products to use with the Ezypor fuel additive dispenser