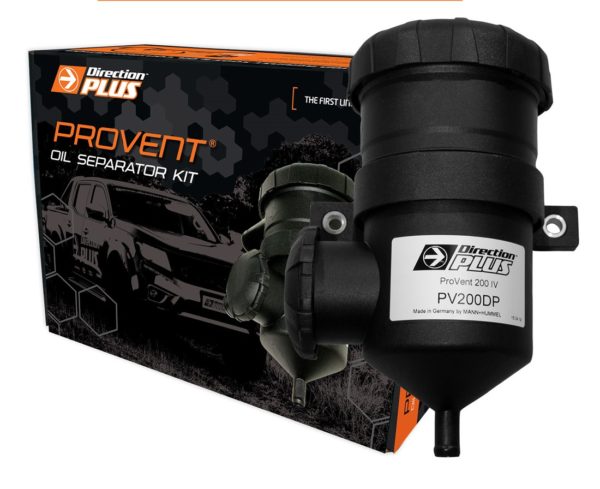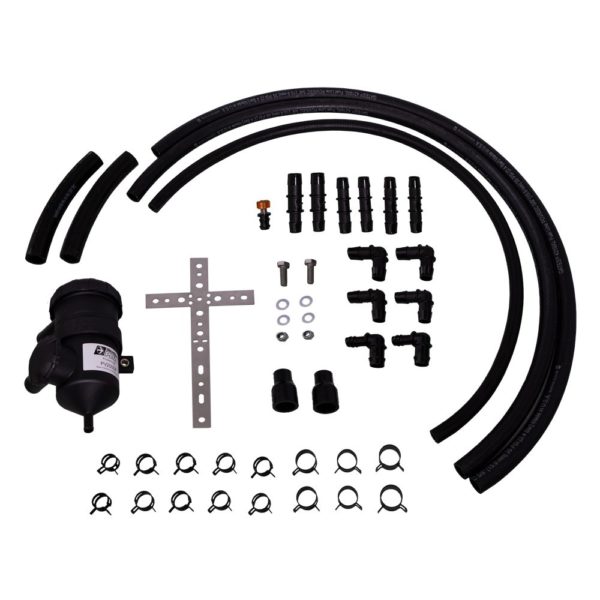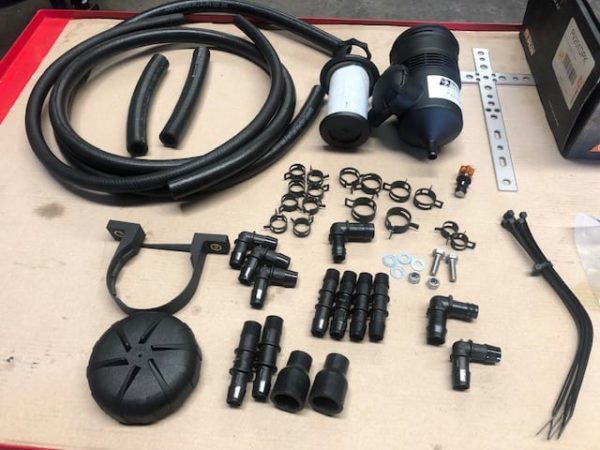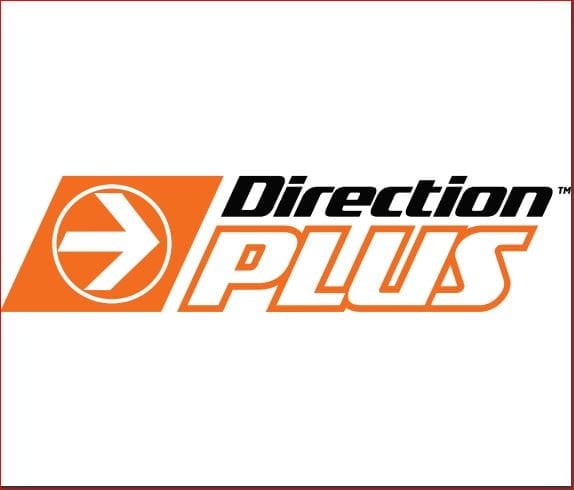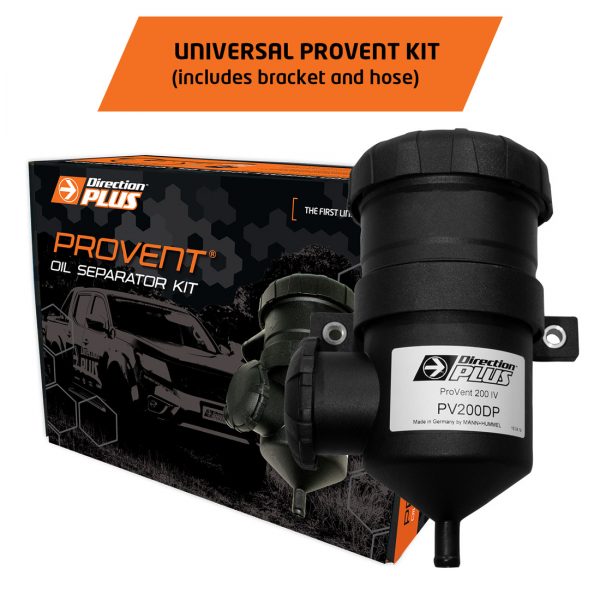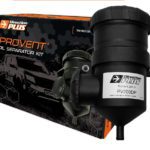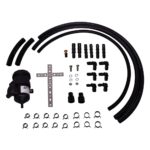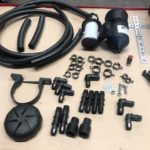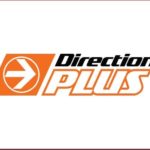 Provent Catch Can Kits PV201DPK
Provent catch can kit includes
Provent 200 Catch Can (Genuine Mann and Hummel)
Provent 200 fitting kit.
Stainless Steel Bracket
All Hoses and Reducers
All Nuts and Clamps
Easy to follow instructions
Free Shipping
---
 $399.00 incl. GST
15% Off All Catch Can Kits
Use Promotion code: CATCH-15
$399.00 incl. GST
Description
Reviews (0)
How It Works
Fitment Guide
Description
Directions Plus – Provent catch can kits add another layer of protection to your 4WD.
These Direction Plus Installation kits have every thing you need to successfully install a catch can.
This generic fitting kit has been designed to suit most models.
To successfully fit this catch can kits:
Engine bay must have NO modifications.
If a secondary fuel or battery as been fitted please contact us to arrange a modified pack.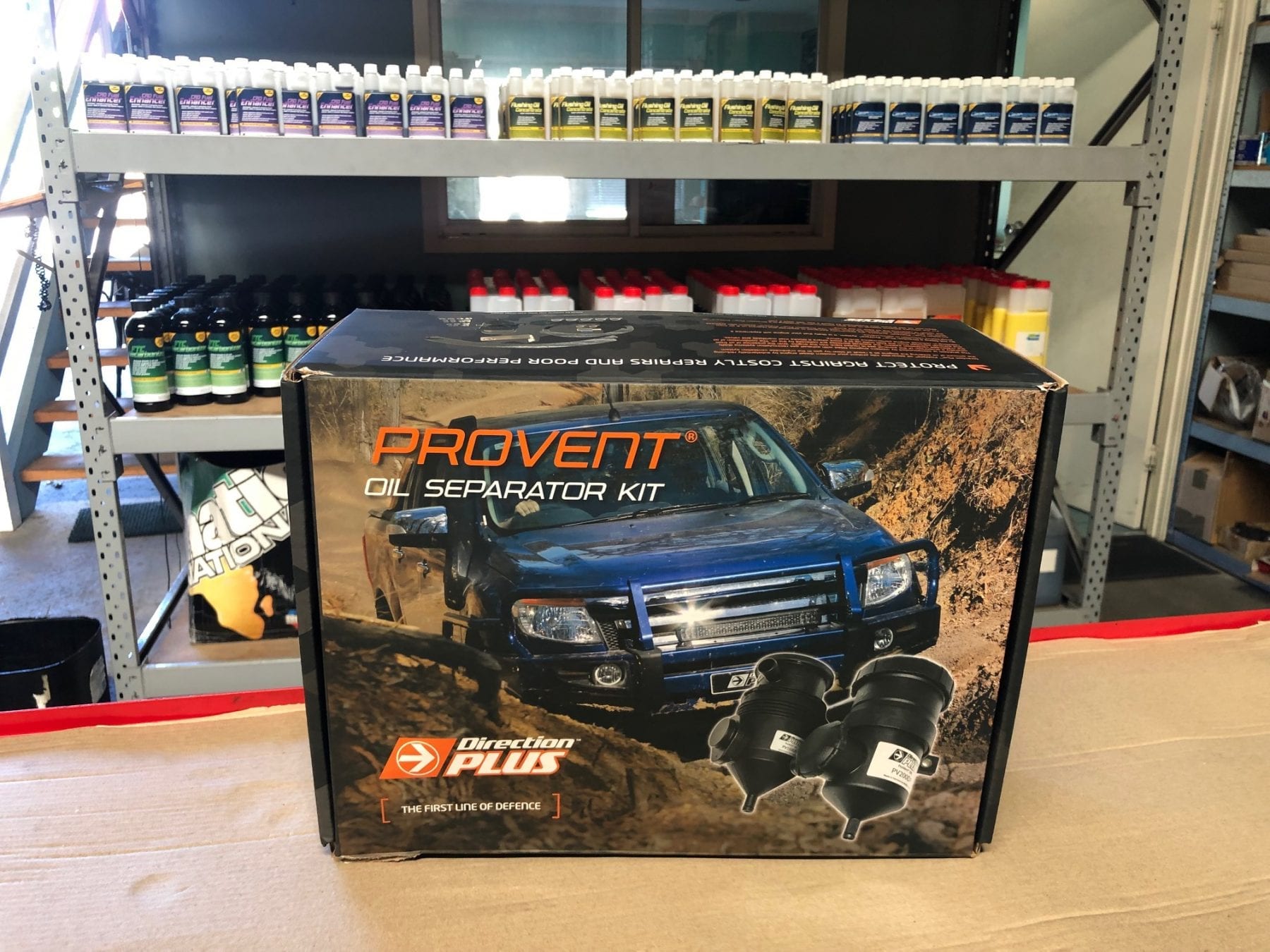 HOW IT WORKS
Direction-Plus™ ProVent® system separates and redirects oil and air from blow-by gas produced from within the crankcase, which also provides the option of returning the oil back to the sump. By not fitting a Direction-Plus™ ProVent® system in your vehicle it is likely that your engine will experience a progressive reduction in performance.
| Make | Model | Engine | Year  | Part No. |
| --- | --- | --- | --- | --- |
| Ford | Everest | P5AT | 2015 -2018 | PV661DPK |
| Ford | Ranger | P4AT | 2011- 2021 | PV661DPK |
| Ford | Ranger | P5AT | 2011-2018 | PV661DPK |
| Holden | Colorado 7 / Trailblazer | LWH | 2012-2020 | PV602DPK |
| Isuzu | D-MAX | 4JJ1 | 2012-2019 | PV644DPK |
| Isuzu | MU-X | 4JJ1 | 2013-2020 | PV644DPK |
| Mazda | BT-50/ Ranger/ Everest  | P4AT | 2011-2020 | PV661DPK |
| Mitsubishi | Pajero Sport | 4D15 | 2015-2018 | PV629DPK |
| Mitsubishi | Triton | 4N15 | 2015-2018 | PV629DPK |
| Nissan | Navara D40 | YD25i | 2005-2015 | PV618DPK |
| Nissan | Navara NP300 | YS23 | 2015-2021 | PV630DPK |
| Nissan | Patrol | ZD30 | 2006-2018 | PV626DPK |
| Toyota | Fortuner | 1GD | 2016-2018 | PV201DPK |
| Toyota | Hilux | 1GD | 2016-2021 | PV662DPK |
| Toyota | Hilux | 2GD | 2018-2021 | PV662DPK |
| Toyota | 200 Series | 1VD | 2007-2021 | PV614DPK |
| Toyota | 70 Series | 1VDV | 2007-2021 | PV615DPK |
| Toyota | 70 Series | 1VD | 2012-2021 | PV625DPK |
| Toyota | Prado 120 | 1KZ | 2003-2007 | PV620DPK |
| Toyota | Prado 150 | 1KD | 2009-2015 | PV631DPK |
| Toyota | Prado 150-155 | 1GD | 2015-2021 | PV639DPK |
| Generic | Fits All | Fits All  | Fits all   | PV201DPK |